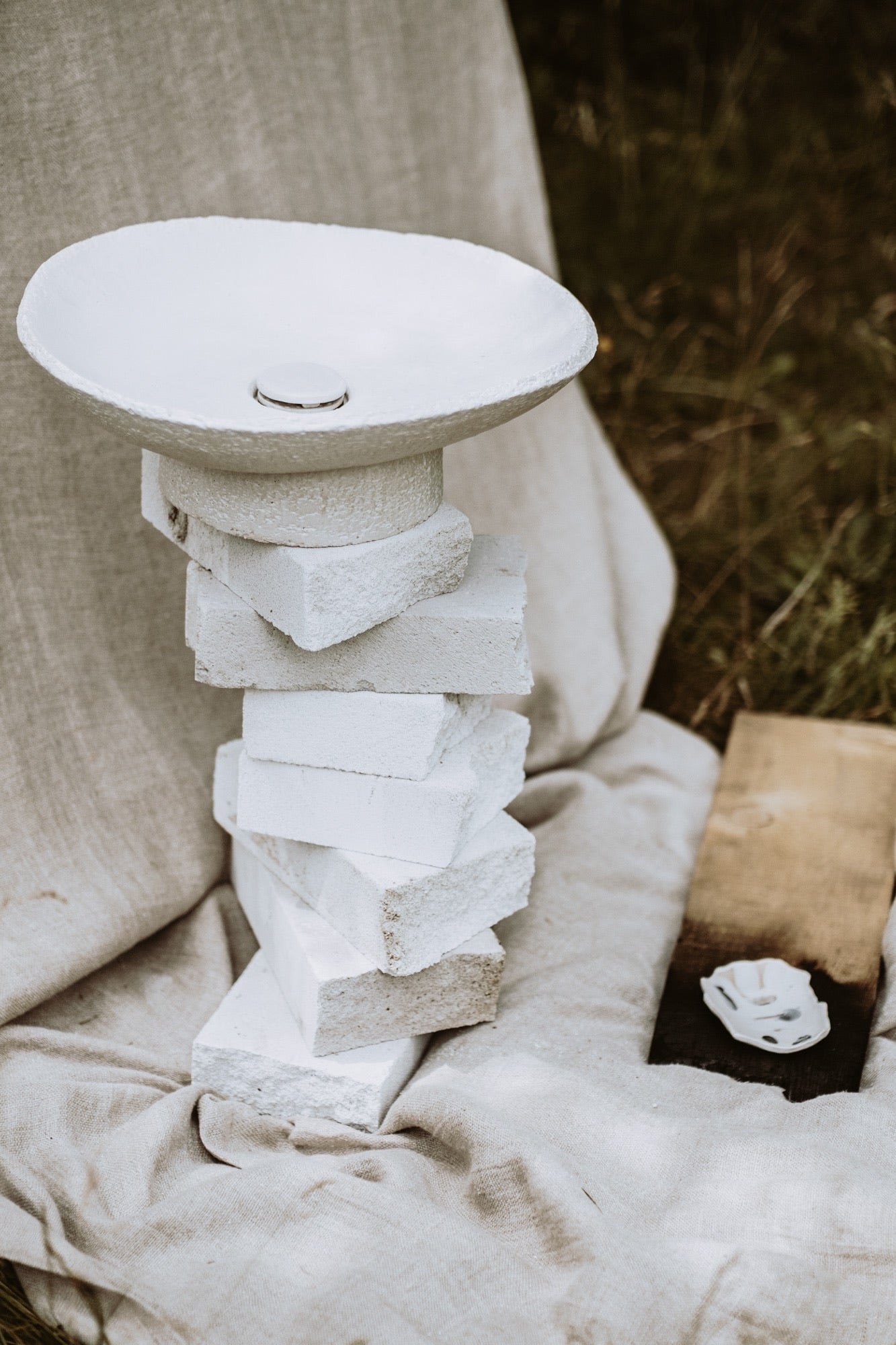 Abluvion basin no.4
A washing basin that enchants you in its simplicity. Made out of a white stone rich clay that combines its softness and roughness in the creating process, inspired by raw natural materials and aesthetics.

As you touch the clay, the tactility takes you on a journey to take a deep breath, let go and enjoy the moment as you wash your hands, your face and your senses.
A daily ritual that will give you strength and energy for the day to come.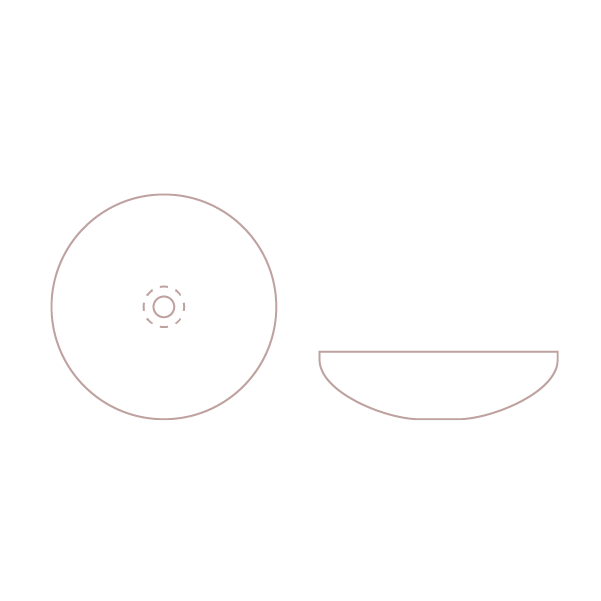 Technical details
dimensions : Ø400mm x h120mm. as every basin is made to order the dimensions can be adjusted according to your wishes
drain hole : designed for a 40mm drain (not included)
stopper : matching stopper with a size of approximately 75mm
notes : sizing and the outcome of the glaze is subject to variations as this is a handmade product
manufactured in a highly sustainable way