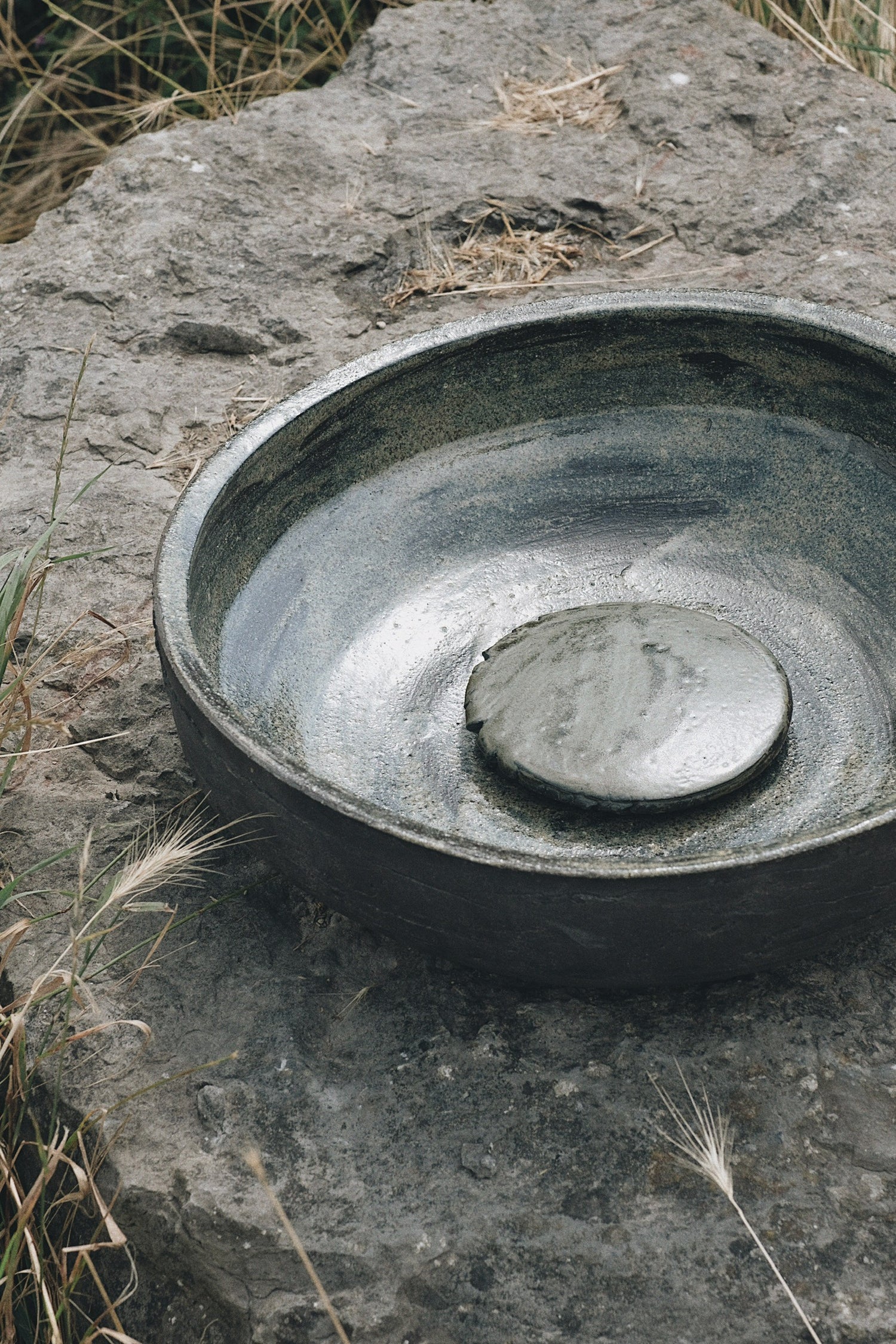 Petrichor basin no.2
The exterior of this basin is a combination of deep black and white chamotized clay that
provides an enticing contrast of textures in its roughness. The unglazed parts represent the honesty of materials and the purity of intention in the creation process. The inside of the basin is covered with an ash glaze that contains deep earthy greens alongside dark brown and charcoal tones with ocher and dark blue details.
The finishing of each firing will include a range of colors, each unique as also no basin is the same, each with its own soul, ever-changing, emphasizing the natural variations of the clay and glaze materials.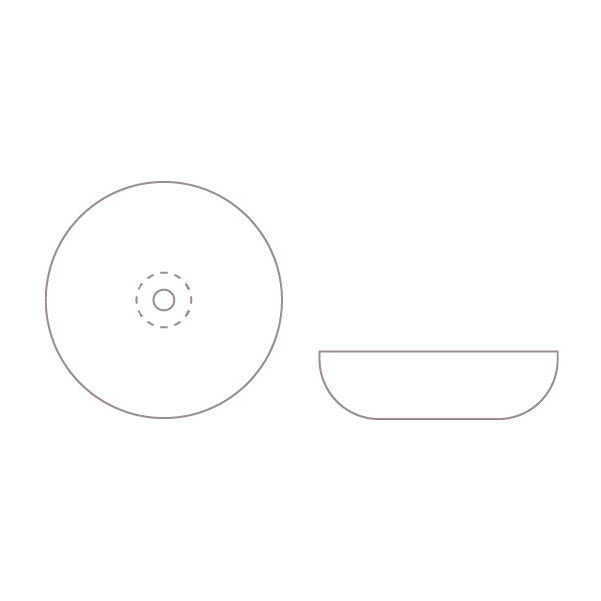 Technical details
dimensions : Ø420mm x h120mm. as every basin is made to order the dimensions can be adjusted according to your wishes
drain hole : designed for a 40mm drain (not included)
stopper : matching stopper with a size of approximately 100mm
notes : sizing and the outcome of the glaze is subject to variations as this is a handmade product
manufactured in a highly sustainable way